Machine Learning and
AI Model Development
Our skilled data scientists will assist your team, from data preprocessing and feature engineering, to model selection, training, and evaluation, to deliver accurate and robust models.
Large Language Models
(LLM)
Our Natural Language Processing (NLP) services include applications of OpenAI's GPT-powered solutions, sentiment analysis, text classification, entity recognition, chatbots, language translation, and speech recognition.
A/B Experimentation
Consultation
Our experienced team of data scientists will design and execute rigorous A/B experiments to optimize your decision-making and gain valuable insights.
Computer
Vision
We use the latest advancements in AI to analyze images, including object detection, image classification, facial recognition, video analytics, and autonomous driving.
Recommendation
Systems
We can help you create tailored solutions that analyze user behavior to personalize user experiences and optimize customer engagement to boost sales, improve marketing, and drive customer satisfaction.
Big Data
Solutions
From Azure HDInsight and Databricks to Cosmos DB databases, we design and implement robust architectures for data integration, warehousing, and lakes.
AI Strategy
and Roadmap
We can guide you to develop a solid AI strategy and roadmap. Our consultants will assess your current capabilities and identify AI opportunities to ensure a seamless integration of AI into your business processes.
AI Implementation
and Deployment
Our team will implement and deploy AI solutions in your infrastructure. Whether it's cloud-based deployments, edge computing, or scalability considerations, our experts ensure smooth integration and seamless operations.
Why Choose DesignMind for AI and Data Science Solutions
Decades of
Project Success
Deep Expertise Delivering
Complex Solutions
Our clients trust us with their most complex and highly visible data-related projects, which is why over 80% of them involve us in their new initiatives.
We Elevate Your
Team's Capabilities
Our team will collaborate with you every step of the way so that your in-house team will be able to support the solutions we create together.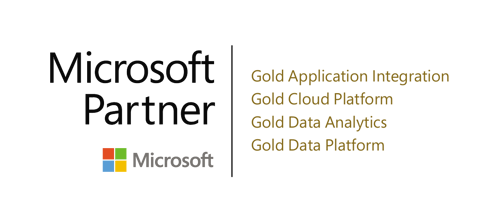 Contact DesignMind
Give us a call at 415.538.8484 or schedule a free consultation with us by completing the form.
We look forward to connecting with you!
Frequently Asked Questions
Who are your typical customers?
We work with companies ranging in size from 100+ employees to some of the largest global brands with hundreds of thousands of employees. However, the common connection to them all are underlying data-related initiatives we not only help them accelerate, but also deliver successfully.
Do you farm your work out to offshore teams?
The work we deliver for our clients tends to be either mission critical or highly visible within their organizations (often rolling up to Executive Leadership and Boards). This type of work requires execution and project velocity that offshore models can't deliver. As such, all our project-based work is performed by team members based in the US.
Do you provide ongoing support after implementations have been completed?
We have a Support Team based in Central America, which is 100% dedicated to the maintenance and support of solutions, environments, and platforms that our Consulting team in the US delivers.
What is your service area?
Many of our clients are located in the Western US. However, because we serve numerous companies with global footprints, we regularly work with teams across the country and other parts of the globe.
Where is your team based?
Every member of our Consulting team is based in the US, which is who performs 100% of our project-based work. Our Support team is based in Central America and can be leveraged to take over ongoing maintenance and support of solutions, environments, or platforms that we deliver.
My project involves confidential information. Do you sign NDAs with your clients?
Yes. Prior to performing any discovery on a potential project or engagement, we request that a mutual non-disclosure agreement be executed. Whether the mutual NDA is yours or ours is completely up to your company's policies.