Our Data and Analytics Solutions
Data
Architecture
Our world-class capabilities can help build a data foundation that will truly transform your business and modernize your current environment to maximize your technology investments.
And we will give you more than just a foundation for the present-day; our secure architectures support on-premises, hybrid, and multi-cloud environments, anticipating both current and future cloud roadmaps.
Data

Architecture
Data
Engineering
Every organization stores data in many different locations and formats. To maximize the value of your data, it must be integrated and available for analysis.
DesignMind integrates data of all types, allowing our clients to achieve dramatic improvements in business performance. Our Data Engineering expertise includes data pipelines, custom ingestion frameworks, and end-to-end enterprise data platforms.
Cloud
Data Platform
Cloud-based data warehouses enable organizations to effectively analyze their business performance, while overcoming the limitations of traditional data warehouses.
We design and build these analytics platforms using Azure Synapse, Snowflake, Databricks, Redshift, and other technologies. Our solutions provide significant increases in data volumes, frequencies, and supported downstream systems, while minimizing your data platform investments.
Cloud

Data Platform
Data
Migrations
Businesses are rapidly transitioning their data workloads from on-premises systems to the cloud.
Successful migrations require new skills. DesignMind has experience migrating data from all major business systems and sources to cloud and multi-cloud solutions.
As a result, our clients are able to reduce the number of technologies they support.
Data
Analytics
A successful data analytics strategy will enable you to make the best possible decisions, giving you the advantage over your competitors who lack these analytics capabilities.
We have a proven record of empowering companies to become successful data-driven organizations and can help you select, design, develop, implement, and maintain your data analytics systems and tools.
Master Data
Management
We have worked with many successful companies that have implemented Master Data Management solutions. While most organizations understand that master data problems are costly, they have not yet implemented satisfactory solutions.
DesignMind is a premier Profisee partner, skilled at solving MDM and data governance problems for enterprise clients.
Master Data

Management
Why Choose DesignMind for Data and Analytics Solutions
Decades of
Project Success
Deep Expertise Delivering
Complex Solutions
Our clients trust us with their most complex and highly visible data-related projects, which is why over 80% of them involve us in their new initiatives.
We Elevate Your
Team's Capabilities
Our team will collaborate with you every step of the way so that your in-house team will be able to support the solutions we create together.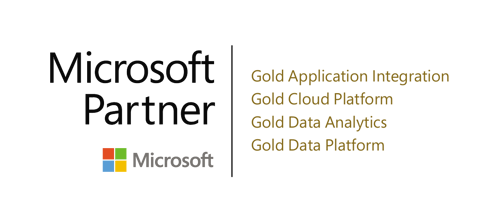 Contact DesignMind
Give us a call at 415.538.8484 or schedule a free consultation with us by completing the form.
We look forward to connecting with you!
Frequently Asked Questions
Who are your typical customers?
We work with companies ranging in size from 100+ employees to some of the largest global brands with hundreds of thousands of employees. However, the common connection to them all are underlying data-related initiatives we not only help them accelerate, but also deliver successfully.
Do you farm your work out to offshore teams?
The work we deliver for our clients tends to be either mission critical or highly visible within their organizations (often rolling up to Executive Leadership and Boards). This type of work requires execution and project velocity that offshore models can't deliver. As such, all our project-based work is performed by team members based in the US.
Do you provide ongoing support after implementations have been completed?
We have a Support Team based in Central America, which is 100% dedicated to the maintenance and support of solutions, environments, and platforms that our Consulting team in the US delivers.
What is your service area?
Many of our clients are located in the Western US. However, because we serve numerous companies with global footprints, we regularly work with teams across the country and other parts of the globe.
Where is your team based?
Every member of our Consulting team is based in the US, which is who performs 100% of our project-based work. Our Support team is based in Central America and can be leveraged to take over ongoing maintenance and support of solutions, environments, or platforms that we deliver.
My project involves confidential information. Do you sign NDAs with your clients?
Yes. Prior to performing any discovery on a potential project or engagement, we request that a mutual non-disclosure agreement be executed. Whether the mutual NDA is yours or ours is completely up to your company's policies.