Our Power BI Solutions
Power BI Reports
and Dashboards
DesignMind has delivered more than 150 successful Power BI solutions. We can incorporate your team's best ideas and use cases in Proofs of Concept (POCs), Pilots, and business-critical reports.
Power BI
Migrations
We've performed Power BI migrations for many of the world's best-known companies and have a mature framework to help you accelerate efforts and lower risk.
Power BI

Migrations
LEARN MORE
Business Intelligence Modernization
We can help you modernize your current BI environment, so you can spend less time with spreadsheets and more time meeting your objectives.

Power BI
Governance
Every organization needs policies to ensure data is secure and compliant. We'll work with you to ensure your Power BI environment is secured, streamlined, and manageable.
Power BI
Premium Services
Our experts help companies understand Power BI Premium's many advantages, and how they can optimize their investment by implementing the right licensing model.
Power BI Performance Optimization
Our Power BI experts have resolved some of the toughest issues out there, from poor performing reports to refresh cycles that take hours, or even days.
Why Choose DesignMind for Power BI Solutions
150+ Power BI Projects
and Counting
Our experts have completed Power BI projects across many industries and functional areas. Leverage our experience to save time and money on your Power BI initiatives.
Deep Expertise Delivering Complex Power BI Solutions
Our clients trust us with their most complex and highly visible power BI initiatives, which is why over 80% of them work with us year after year.
We Elevate Your Team's
Capabilities
Our team collaborates with your business and technical experts on every project. This prepares your team to support our jointly developed solutions.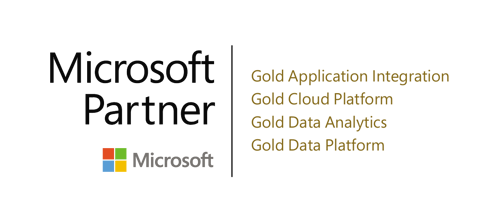 Contact DesignMind
Give us a call at 415.538.8484 or schedule a free consultation with us by completing the form.
We look forward to connecting with you!
Frequently Asked Questions
Who are your typical customers?
We work with companies ranging in size from 100+ employees to some of the largest global brands with hundreds of thousands of employees. However, the common connection to them all are underlying data-related initiatives we not only help them accelerate, but also deliver successfully.
Do you farm your work out to offshore teams?
The work we deliver for our clients tends to be either mission critical or highly visible within their organizations (often rolling up to Executive Leadership and Boards). This type of work requires execution and project velocity that offshore models can't deliver. As such, all our project-based work is performed by team members based in the US.
Do you provide ongoing support after implementations have been completed?
We have a Support Team based in Central America, which is 100% dedicated to the maintenance and support of solutions, environments, and platforms that our Consulting team in the US delivers.
What is your service area?
Many of our clients are located in the Western US. However, because we serve numerous companies with global footprints, we regularly work with teams across the country and other parts of the globe.
Where is your team based?
Every member of our Consulting team is based in the US, which is who performs 100% of our project-based work. Our Support team is based in Central America and can be leveraged to take over ongoing maintenance and support of solutions, environments, or platforms that we deliver.
My project involves confidential information. Do you sign NDAs with your clients?
Yes. Prior to performing any discovery on a potential project or engagement, we request that a mutual non-disclosure agreement be executed. Whether the mutual NDA is yours or ours is completely up to your company's policies.