Retail and eCommerce
We have a broad range of experience developing retail and e-commerce solutions. Our consulting team helps our clients improve operational effectiveness, profitability, product innovation, and enterprise information management.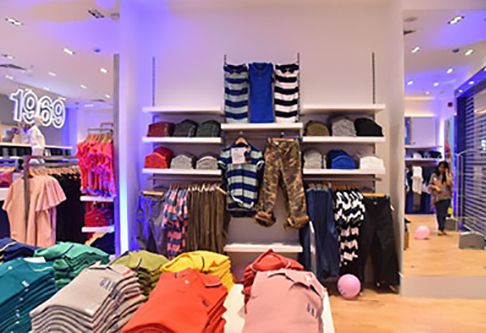 Our retail clients include:
Alo Yoga - LA-based yoga clothing company
BELLA+CANVAS - Wholesale distributor for eco-conscious comfort clothes
Jamba Juice - 850 store restaurant chain offering blended fruit smoothies
Gap - Global fashion retailer with brands including Old Navy, Gap, Banana Republic and Athleta
Business Process Analysis and Re-engineering
We help our clients fundamentally rethink how they do their work in order to dramatically cut operational costs and become more competitive. For example, strategically planning who has access to information through Master Data Management and Power BI.
Enterprise Data Warehouse
Our data warehouse solutions bring data from multiple sources into a central repository. Our clients can produce daily and real-time reports, plus useful visualizations from their data. Our Business Intelligence team can design and implement your Data Warehouse, Performance / Executive Dashboards, and other reporting systems. We have used Azure Container Blobs, Azure Data Warehouse, Azure Functions, Azure Analysis Services, and Power BI for these projects.
Data Lakes
A well-designed data lake makes it easy for developers, data scientists, and analysts to store data of any size, shape, and speed. Users can then perform many processes and analytics across platforms and languages.
Reporting Services for Retail and eCommerce
Reporting Services include a full range of ready-to-use tools and services to help you create, deploy, and manage reports for your organization. We can create a complete set of tools for you to create, manage, and deliver reports, including visualizations with Power BI.
Master Data Management
Our team has implemented Master Data Management designs for a major worldwide retailer. A well-designed MDM system keeps data organized and useful. Learn about our work with Profisee MDM here.
Retail and eCommerce Technology Consulting
Contact us about our Retail and eCommerce services.