Rob Kerr of DesignMind asked Meagan Longoria to share some of her insights on the rapid improvements Microsoft is making with Power BI, and how user community engagement is helping make Power BI the go-to data analysis and visualization tool for so many companies. Meagan is a Microsoft Data Platform MVP who is a recognized expert in Power BI data visualization and accessibility. She is a community advisor to the Power BI data visualization team at Microsoft.
— INTERVIEW —
Accelerated Pace of New Power BI Features
RK: It seems like we've seen many new visualization features released for Power BI this year. What's driving the accelerated pace of new features and improvements? 
ML: Improved visualizations have (finally) been prioritized by the Power BI team. And there is a great program manager leading the way named Miguel Myers. In previous roles, he was a report designer, so he understands the joys and struggles of creating reports in Power BI. To keep up with the competition and win new users, the core visuals in Power BI needed to evolve.
New Power BI Card Visual
RK: What do you think are the most important recent data visualization improvements in Power BI this year?

ML: The new card visual is a very big deal. It's much closer to what we wish a card or KPI visual would be. And there are still enhancements coming to it. So many reports need some high-level totals and statuses or comparisons to a goal. And often we want to see multiple cards along the top or side of a report.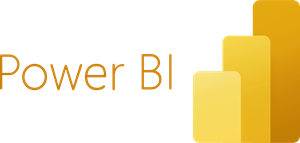 Before, it would require overlapping three or more visuals to achieve what the card visual does alone. And it supports showing multiple cards in a single visual, which reduces the number of visuals on a page and can improve report performance.
You can keep the card visual simple with just a clean display of important metrics, but you can also include images. These can be pictures, but they can also be dynamically generated SVG charts to show relevant trends. There's a lot of room for creativity here to design useful visual displays. I'm excited to see how they enhance the new card visual in the future.
Accessibility Improvements
RK: I know application accessibility is a passion of yours. What new Power BI improvements are you seeing specifically targeted toward making data analysis tools more accessible for users who may have visual or physical impairments?

ML: I have said for a long time that Power BI is one of the more accessible reporting tools because of its keyboard navigation features. Where other tools render charts as static images and just tell you to put alt text on it for screen readers, Power BI visuals are just as interactive for users who only use a keyboard and not a mouse. This has the potential to support making useful reports for screen reader users (often, people who are low vision or blind who need a report read to them).

The matrix and table visuals got some updates to help with screen reader accessibility. First, you can set a row name to one of the categorical (non-aggregated) values in the table. This allows the screen reader to call the row by that name for easy reference. Also, you can set alt text for images included in your table. You populate this alt text with a field/measure from the data model. This is very useful when you have SVG charts embedded in your table and want your alt text description to change with the chart. But you can also make a static DAX measure and use it.
Create Advanced Data Visualizations More Easily
RK: Many of the product improvements are bringing new visualizations—which we're all excited about.  Are there also enhancements that make Power BI easier for those who may have less data analytics experience to create advanced data visualizations?

ML: I think adding capabilities to core visuals, such as the ability to have leader lines on data labels in a line chart can help people make richer visuals that are easy to read. Where I might use a Deneb visual and hand-write JSON to get what I want, many people could not or would not do that. Another great new feature that was released in April is dynamic format strings. They allow us to return values with different formats from the same measure.

For example, this is useful when switching between currency and integer measures in a situation that can't be supported by field parameters or converting between currencies. Previously, we had to use calculation groups for this. Calculation groups are great, but they are complex and right now they can only be added by using a third-party tool like Tabular Editor.

Many companies don't allow third-party tools, and some users just want to stay in Power BI Desktop to make their models and reports. Dynamic format strings are available in Power BI Desktop and require just a bit of DAX knowledge (or the ability to search the web for DAX expressions to copy and adapt), which you would likely have if you were working in Power BI Desktop.   
Mobile Device Improvements
RK: You've mentioned improvements in the designer experience for mobile devices. Can you expand on how these updates make it easier for Power BI authors to target mobile devices?
ML: Yeah, that's a recent update from September. When creating a mobile layout for a report, the mobile canvas is now interactive. This allows us to test how buttons, slicers, and visual interactions will work before we publish the report. You can also do things in the new mobile layout like adjust column widths in a table to better align with mobile screen sizes/dimensions.
Global Data Visualizations Community Advisors
RK: I know you're a member of a group providing community feedback to the Microsoft Power BI product team.  In general, who is part of that group, and how is the group collaborating with Microsoft? 

ML: The Power BI data visualizations community representatives are people from all over the world who are passionate about data visualization and recognized for their Power BI skills and knowledge. This includes people such as Kerry Kolosko, Armand van Amersfoort, Reid Havens, Mike Carlo, Daniel Marsh-Patrick, Ben Ferry, and Jeff Weir. There are over a dozen of us in total, so I won't name everyone. But it's a great group. Many of us are consultants, so we get to see how people use Power BI at lots of different companies. But there are others who work full-time at a single place, as that is also an important view to represent.

Basically, this group is acting as a voice to help Miguel Myers and team prioritize enhancements to the Power BI core visuals. We spent the last several months providing feedback from our own experiences and gathering feedback from the community. And then Miguel gave us more information about levels of effort and dependencies on other features and asked us to prioritize the improvements that should come over the next year or so. The reality is that there are finite engineering resources, so while most of what we ask for is reasonable, the Power BI team can't just make it all happen now. We went through several rounds of voting where we gave votes to various features and then discussed our reasoning and then changed our votes after listening to feedback from Miguel and others in the group. Several of us are beta testers for new visuals such as the new button slicer that should be released in October.
What's Coming Next?
RK: Knowing future plans aren't always public, are there any improvements on the roadmap you're excited about that can share with us?

ML: The button slicer is the beginning of some much-needed changes to how we slice and filter data in Power BI reports. In isolation, it's a good enhancement, but there are some related changes that will be released later along those same lines that will really help with the user experience in a Power BI report. Stay tuned to those monthly updates and conversations on social media about Power BI core visuals to see what's next.
How to Voice Your Ideas
RK: If others would like to provide feedback about Power BI, how could they add their voice to the conversation?

ML:  The ideas site is still alive and well (https://ideas.fabric.microsoft.com/). But Miguel started a hashtag #PBICoreVisuals to extend the conversations into social media. He's been great about responding on LinkedIn and Twitter. There is a LinkedIn page dedicated to Power BI core visuals  https://www.linkedin.com/company/pbicorevisuals/. And you can always contact one of the community members on social media. You can also send me a message on my website (DataSavvy.me). I'm happy to highlight ideas and questions from the greater Power BI community.

RK: Thanks for talking with me, Meagan.  It's really great to get the value of your experience and insights into what's happening with Power BI and where it's headed next!

ML:  Thanks, Rob!
Want to learn more?
Meagan Longoria presented on recent developments in Power BI data visualization at the September 2023 meeting of the Bay Area Power Platform User Group. You can watch the full video presentation here.

You can find Meagan Longoria on LinkedIn or via her web site: https://datasavvy.me/
Level up your Power BI reports and read more about our collection of Power BI services or reach out to us to set up a free consultation.
Rob Kerr is Principal Solutions Architect at DesignMind.