DesignMind's Data Science team can help you understand and model your data by: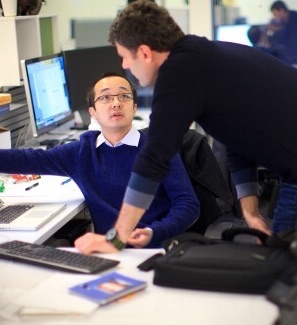 Asking the right questions
Understanding your data at all levels
Defining metrics and models that are meaningful to your business
Designing analysis and algorithms to optimize performance
Reporting our findings and insights
Creating products from analytics and algorithms
Our Data Science methodology includes:
Algorithm Development
Advanced Business Analytics and Reporting
Basic and Applied Research and Development
Data Mining
Data Modelling
Machine Learning and Artificial Intelligence
Natural Language Processing
Targeting and Personalization
Search
Simulation Optimization
The goal of our Data Science team is to apply science to solve our client's real business problems. Our team develops and investigate hypotheses, structure experiments, and build mathematical models to identify process optimization points, find predictive trends, and simulate systems. Informed application of Data Science findings is the future for successful businesses.
We work extensively with the DesignMind Big Data Solutions and Business Intelligence teams to bring the right people to solve your problems. Most Data Scientists are a blend of more than one category, and that's a good thing as Data Scientists are required to fill multiple roles. Learn how to hire a data scientist on the DesignMind blog.
Contact us to learn more about how our Data Science team can help your organization.