Hello out there.
The DesignMind blog is back in action. We hope you'll like the new look and we promise to stay in touch.
Our goal is to talk to leaders in the world of technology and business about the latest trends and, most importantly, what's working to make their businesses successf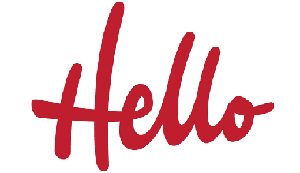 ul. We'll cover topics such as Big Data, Business Intelligence, Cloud computing, Data Science, SharePoint,.NET, Power BI, SQLServer, and SSAS. Our BI team will write about Enterprise Data Warehouses, Data Marts, Self-Service and Mobile BI, and Big Data Solutions. You'll also read about our partner topics including Cloudera, MapR, Qubole, Tableau, Hadoop, and Platfora.
We'll write about software projects ranging in size from departmental to enterprise applications, plus multi-terabyte systems and data warehouses. Plus, we'll look at data solutions for companies in the Biotech, Healthcare, High Tech, Internet, Financial Services, Food and Beverage, Manufacturing, and Legal industries.
I'll also offer some thoughts of my own and interview experts in SQL Server, Big Data, Data Science, and Business Intelligence. Hello out there and thanks for stopping by. Stay tuned…