A well-designed MDM system leads to better communication between business units and IT. The keys are clarity, flexibility, and simplicity.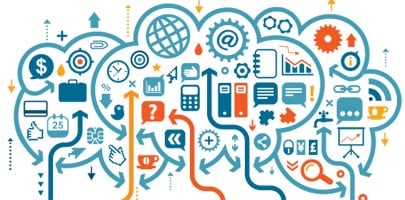 Designing the Optimal MDM User Interface
Building a UI is a collaborative process. To design the optimal UI, you need client feedback sessions, semantic modeling and hierarchy management tools.
Feedback sessions between key stakeholders and our build team help create comprehensive user-entry forms that give you a 360-degree view of all your critical data and their inter-platform interactions

For example, when our team designs forms with multiple entry methods, we show stakeholders all the options and explain what we think works best and why.

Semantic modeling defines entity and attribute names to ensure continuity by integrating data across the MDM platform.
Hierarchy management organizes specific master data, such as client, legal, sales, product accounting and a host of other entities depending on business requirements.

The complexity of hierarchy management scales with MDM data
It covers all internally and externally generated hierarchies, including ragged (single entity), roll ups (summary fields) and level based (multiple entities based on entity-attribute attributes)
Useful hierarchy management incorporates elements such as drag-and-drop capabilities.

Domain-based attributes (DBA) limit the data users can select from, which simplifies data entry.

In a client-contact drop-down menu, for example, after entering an address, the UI would limit the cities and states to choose from to only those that have that address.
After you have your MDM UI mapped out, it's time to establish business rules for data entry. Check out MDM Business Rules to Ensure Accuracy.
Angel Abundez is VP, Solutions Architecture at DesignMind.