Power BI has been out for a while. It's a reporting solution that Microsoft has developed, enabling analysts, BI developers, and power users to create ad hoc analysis in the most popular BI tool in the world: Excel. However, recently, Microsoft is putting serious focus on Power BI in terms of making it more accessible, easier to use, and visually more powerful than any analytics tool they've ever built befor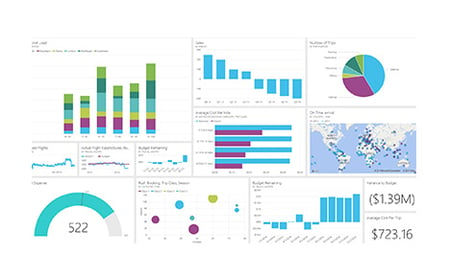 e.
So what is Power BI? What do you need to buy and how can you make it work for you? Here are five things you need to know so you can embark down the path of data discovery. This latest version of Power BI is an incredibly useful toolset that helps you ingest data, prepare it, analyze it, and present it effectively to your team or customers.
1. Power BI is available for free with Office 2013 Pro Plus or a business license for Office 365.
To have availability to all the Power BI tools in Excel, including Power View, you will need at least Office Pro Plus version. Excel 2010 users can download Power Pivot for free, but will not have access to the rest of the Power BI tools. It's also worth mentioning that if your company has a business license for Office 365, you not only have the right version of Excel 2013 to run all the Power BI tools, but you get to install Office 2013 Pro Plus on up to five machines. Christmas may have come early for some of you just after I said that.
2. Don't have Office? You can still get Power BI Public Preview for free.
The latest Power BI service works without Office, Excel, or Office 365. It includes a free Power BI Dashboard that allows you to import data from databases, web apps, or flat files and then create visually compelling dashboards full of interactivity. You can download it here free.
3. Power BI for Office 365 can refresh data from Azure or your on-premise servers.
Power BI can refresh data from Azure without any additional setup. For customers with on-premise SQL Server, Oracle, or other database vendors, you can set up a Data Management Gateway service on your server to automate data refreshes from your OLTP systems. Whether you use Power Pivot or Power Query to develop your Power BI creation, you can have a Hybrid environment that's secure, backed by encryption, and easy to use.
4. You can create impressive dashboards and visualizations with Power BI Designer.
The days of setting up drivers and writing custom code to ingest data from popular SaaS applications is past. The new Power BI Designer can bring in data from SalesForce, Google Analytics, Marketo, etc. and visualize that data instantly. It has easy connectors to pull data, do mashups, and create impressive dashboards in minutes.
5. Don't have Office 365 or the right version of SharePoint? No problem. We have Power Update.
Now with Power Update, you don't need to worry about refreshing your workbooks. This wonderfully simple utility can help refresh your Power BI workbooks without a Power BI tenant in the cloud, or even worrying about data in the cloud. You can refresh your workbooks right on a file server for your viewers to see.
Angel Abundez is VP, Business Intelligence at DesignMind. He specializes in Microsoft SQL Server BI tools, SharePoint and ASP.NET. Angel heads DesignMind's Business Intelligence group.