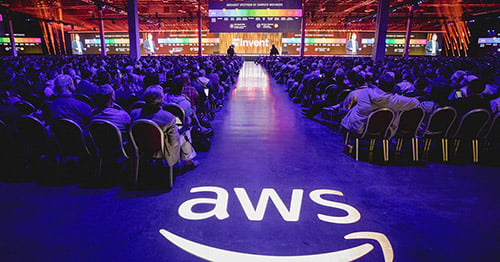 The DesignMind team achieved an important milestone this fall. We became a Standard AWS Cloud Consulting Partner. Now you'll see us listed on the AWS website in their Partner Finder Program.
To become a partner, our team had to demonstrate clear wins in AWS – by deploying products and demonstrating successful customer implementations. AWS cloud consulting partners are professional services firms that help customers design, architect, build, migrate and manage cloud solutions built on AWS.
Our cloud experts have various AWS certifications, including solution architect, developer, devops engineer, and big data specialist. Our team is highly proficient with Amazon Web Services and has been validated by the AWS team.
The AWS Standard Consulting Partner program is a way for the Amazon Web Services team to identify firms that help customers of all sizes design, architect, migrate, or build new applications on AWS. You can learn about our AWS cloud architecture and migrations here.
AWS partnership benefits DesignMind's big data clients
"We're very proud to be an AWS Cloud Consulting Partner within the AWS Partner Network. This reflects our expertise in assisting our clients with successful cloud adoption and also effective cost optimization and governance on AWS," says Mark Ginnebaugh, DesignMind CEO. "AWS cloud consulting is an important part of our big data practice."
Benefits of AWS cloud consulting partnership
As an AWS partner, DesignMind has access to a broad range of resources to help our clients deploy and manage applications in the AWS ecosystem. As an official Standard Consulting Partner with AWS, our clients can be sure that they have the support from both DesignMind and the Amazon Web Services team.
DesignMind clients will receive:
• Local and regional support from AWS teams
• Presales and Solution Architect engagement
• Technical support during presales and delivery
• Technical training
• Eligibility for joint "go to market" activities, including customer proofs-of-concept
AWS cloud consulting covers end to end solutions
DesignMind helps organizations modernize their data foundations. Based in San Francisco, our big data professionals help organizations migrate, optimize, monitor, and manage their AWS workloads. As an AWS Cloud Consulting Partner, our experts work on end-to-end cloud-based solutions, including strategy, consulting, implementation, and migration across a broad range of technologies.
For more information on the services we offer for Amazon Web Services, or if you want to speak with one of our AWS experts, please contact us. We look forward to hearing from you.
Mark Kidwell is CTO and VP Big Data at DesignMind.