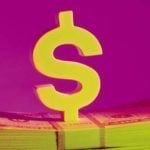 Why do you need to take a look at database benchmarks? One of the toughest questions I hear from clients is "Our budget is tight, and we need to avoid overspending. What hardware and software should we buy?" With myriad hardware, operating system, and database options, making the best purchase recommendations can be daunting.
That's why I looked forward to getting the latest news about Database Performance Benchmarks on Tuesday night. Phil Hummel, a Technology Architect at Microsoft spoke to the Silicon Valley SQL Server User Group about the history of benchmarking, and why it's such a hot topic. Phil writes about SQL Server for the MTC Data Platform Architect Community Blog.
According to Phil, the folks at the Transaction Processing Performance Council define representative benchmarks, provide validation auditing, and publish results. Then it's up to the rest of us to learn how to read and interpret their research, or to run our own tests. You can run these benchmarks yourself, and Phil showed a tool for this, Benchmark Factory.
Headquartered in San Francisco, the Transaction Processing Performance Council (TPC) is a non-profit organization founded in 1988 to define transaction processing and database benchmarks and to disseminate objective, verifiable TPC performance data to the industry. While the majority of TPC members are computer system companies, the TPC also has several software (database and operating system) company members, and a few system integrators and market research firms. Members include AMD, Dell, Hitachi, HP, IBM, Intel, Microsoft, Oracle, Sun, and VMware.
What's important for me are the Price/Performance benchmarks. In these benchmarks, the object is to have the lowest cost per transaction. Systems that can deliver the most bang for the buck are what we need at DesignMind, and what our clients need as well.
Each posted benchmark result shown at the TPC site includes an executive summary, plus a full disclosure report listing price and part numbers of all the components used, along with the performance achieved. For example, take a look at the Top Ten TPC-C by Price/Performance.
The benchmarks help us compare systems. Is that Dell server, in its configuration, faster than a similarly priced and configured server from HP? If you're about to make a significant purchase, that would be good to know. Determining the most advantageous hardware and software configurations is vital information.
I look forward to seeing more database benchmarks for systems running SQL Server in the near future. These will help us provide additional guidance to our clients, many of whom are evaluating their database migration options.