Recently I spoke with Paul Bertucci, Chief Data Architect/Enterprise Architecture at Autodesk. Paul is a recognized expert in Data Base Design, Modeling, Analysis, and Architecture, and author of the best selling SQL Server Unleashed series, SQL Server High Availability, and other books. Paul Bertucci has written several books on database, high availability and technology stacks. He spoke with me about SQL Server's growing acceptance with enterprise IT professionals.
Microsoft is preparing to release SQL Server 2008. What is in this version that will help the enterprise? How about small and medium businesses?
SQL Server 2008, in all respects, is essentially released (RTM). There will be no changes to its footprint. This version touts stability, scalability, availability and interoperability. Massive organizations around the globe are crossing over to a SQL Server-based foundation. Rapidly moving even their most critical applications (like ERP -from SAP – on a SQL Server based underpinning). Now that's prime time!
SMB's have really led the charge here. They have always been quick to adopt SQL Server due to price point and ease of management. Larger enterprises have learned from them (and often was that small or medium company, but grew into a large enterprise without changing away from SQL Server). I am also seeing almost exclusively the use of the 64-bit version. The much lower costs associated with 64-bit hardware, coupled with the high performance of SQL Server on a 64-bit platform, is just short of incredible.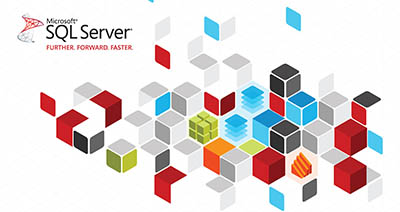 Have you seen SQL Server's adoption in the enterprise evolve over time?
Good question. So, the phenomenon I watch, day in and day out, is one of fringe (or non-IT supported) groups using SQL Server first in a typical large enterprise. This is often occurring in what we call "Shadow IT".
Groups outside of the normal IT realm have huge data needs (don't we all), but cannot be serviced fast enough by traditional large IT development cycles. They turn to something they can quickly build on their own and that is easy to maintain and grow (all with a cheap price tag). As these satellite systems grow and change, IT often is asked to take them over or absorb the somehow. This has been a repeating pattern over and over, and the good enterprise IT organizations have recognized this and have changed their corporate database standard to include SQL Server.
Although rarely corporate IT's first choice, SQL Server is no longer treated as a toy database or as the second choice.
What do you do in your role as Chief Data Architect for Autodesk?
I joined Autodesk in 2008 in this role. I was previously at Symantec for nearly four years in the same role. My job is to set data strategy that aligns closely to the business drivers of the company. This is, in turn, translated into current, mid-term, and long-term data architectures and technologies.
Part of my job is evangelizing key data related initiatives such as master data management/data quality, data availability, data security, and data delivery (such as with BI/DW platforms). I have special interest in keeping my hands dirty in things like database design reviews, defining performance and tuning approaches, setting data standards and guidelines, sitting on data governance boards and chairing the corporate Architecture and Technology review board. All fun stuff I can assure you.
And let's not forget SOA, as this is rapidly affecting the way we need to get to data, manage data, and share data (both internally and externally). I have a rule that we cannot expose a business service (under a SOA paradigm), unless the data that is used by that service is of the highest quality and meets strict service level agreements (on availability and integrity). Otherwise, don't bother.
When will your new book, SQL Server 2008 Unleashed, be available?
The SQL Server 2008 Unleashed co-authors are deep into production mode on this next release. We anticipate it being available in the summer of 2009.
We're taking a little different slant on this next version that will include even more live customer examples that should be easily leveraged by all of our readers. We have always included tons of examples and even scripts and code on the CD that comes with the book. This will only increase for this next book. We're very excited!
Thanks, Paul!
Paul Bertucci is the primary author of the "SQL Server Unleashed!" series and a frequent speaker at international conferences such as Oracle World, Informatica World, MDM Summit, SRII, MS PASS Summits, and TechEd.