The Shopping Beacon: Your New Best Friend
The shopping beacon is changing how you shop. Imagine you're looking looking at a smartwatch in the store window, and you get a text with 10% off on the very same watch? But wait, you don't even need to go inside! That's because you can buy it right from your location and pay easily online.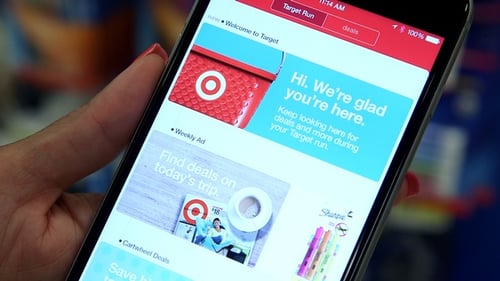 It's happening already. It's all possible with Beacon technology, often called marketing technology or simply "martech". Martech, along with its cousin data science, is revolutionizing the customer experience with in-store analytics, proximity marketing, indoor navigation, and contact-less payments. Beacons are taking the mobile world by storm. They are low-powered radio transmitters that can send signals to smartphones that enter their immediate vicinity, via Bluetooth Low Energy (BLE) technology.
Beacons are small devices working on tiny BLE radio signals that are received and interpreted by an app on smartphones. This can work within 50-70 meters of a beacon device. There is no scanning necessary. In addition, it can pinpoint where your a customer is in a store and push specific information to them.
Thanks to big data analytics and a shopping beacon, retailers can offer a better shopping experience. In the near future, as soon as you walk into a store, the sales staff will know your name, what products you typically buy, which items you checked out recently but didn't purchase, and even information about your spending habits. With this data, salespeople can offer shoppers personalized attention.
Well-known players in shopping beacon technology include Apple, Estimote, and major retailers like Macys, Target, JC Penney, Staples, and Gamestop.
Beacons are changing the retail experience and boosting retail sales in various ways:
"Proximity marketing" can bring shoppers into the store by targeting them with right offers as they approach a store.
Well-designed martech campaigns can help customers feel excited about visiting a store.
Shoppers can navigate the customers to the more appropriate products for their needs.
Customers can be notified about new products at the right time and place.
Real time data tells retailers how much time customers are spending in each part of the store, which can optimize the in-store experience.
The use of data science can use a customer's purchase history to come up with product-specific offers.
Finally, customers can use contact-less payments on smartphones so they don't have wait in line to check out.
At DesignMind, we're excited about shopping beacon technology and what it brings to the table for retailers and shoppers alike. Our Big Data consulting group collaborates with our Data Science team to create the best shopping experience possible. What are you waiting for? Let's go shopping!