Microsoft's much anticipated General Availability release of Microsoft Power BI is here, and with it a lot of new and exciting features of both PowerBI.com and the free Power BI Desktop development tool for creating attractive reports and dashboards.
You might ask, "If we can make nice looking reports in other tools, what's so exciting about Power BI?" That's an easy one to answer, it has little to no additional setup cost plus a new feature called Schedule Data Refresh!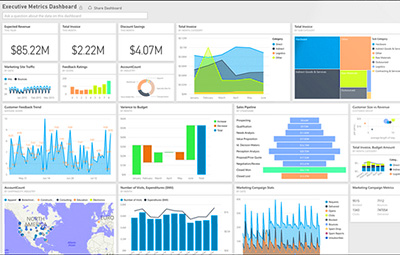 PowerBI.com subscriptions, which give you an online portal that to publish and share reports, dashboards, and data sources in, are available two ways:
A limited free subscription, or
A $10/month premium subscription
In addition, both the new Power BI Desktop report/dashboard development tool, and the Power BI add-ins for Excel 2010+ remain free. So the next question you'll ask is "What do I need to start using Power BI for Free?"
Here's what you'll need to set up and start using Power BI and Schedule Data Refresh and all of its free tools and features:
1. A PowerBI.com Account
Sign up for a free account at PowerBI.com, and you'll immediately have access to several premade data source connectors and great sample dashboards to get you started. You can download the other tools from here as well (see top right corner download button). You can learn more about the features by reading Power BI: 5 Things You Need To Know Now.
2. Power BI Desktop or Power BI for Excel
Power BI Desktop is the integrated reporting tool that is free to download from your PowerBI.com portal. Both this and the Power BI add-ins for Excel (Power Pivot, Power View, Power Query) can be used to create and publish reports to your portal. I recommend trying out Desktop if you haven't already.
3. Personal Data Management Gateway
After an incredibly quick install, you'll be able to connect your local computer to your PowerBI.com portal in order to schedule automatic refreshes of your data and reports in PowerBI.com. This is really exciting because it allows you to connect to and refresh from, on-premise data sources securely and quickly! *You do not need the gateway in order to schedule refresh from cloud data sources such as SQL Azure or Salesforce.
Schedule Data Refresh
"Great, I can set up a PowerBI.com account and develop, publish, and share reports all for free! So what is "Schedule Data Refresh" and is it right for me?"
PowerBI.com is right for an organization that has multiple federated data sources – whether on-premise or in the cloud – and needs to be able to quickly and flexibly create an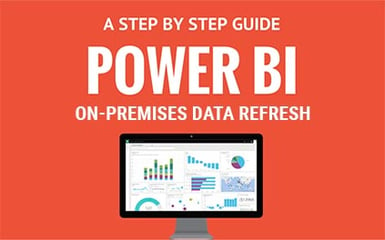 d share reports.
If you have a data-driven culture, users within your organization who are interested in fast, easy, self-service reporting, and a need to have reports developed, published, and shared quickly, Power BI may be right for you. And with a price tag starting at $0, you may not want to pass it by! Learn how to get started now by reviewing our white paper, A Step by Step Guide To Power BI On-Premises Data Refresh.
Author Eric Bragas is a Business Intelligence Consultant at DesignMind. If you're interested in hearing more about Power BI or what it will take to get you and your organization off the ground and in the cloud, contact us.