Our Business Intelligence team is focused primarily on helping organizations leverage the Microsoft iIntelligent Data Platform, including Power BI, and SQL Server.
Business Intelligence systems mean better business decisions
Business intelligence can be used to support a wide range of business decisions ranging from operational to strategic. For example, a data mart is a simple form of a data warehouse that is focused on a single subject (or functional area), such as sales, finance or marketing. Data marts are often built and controlled by a single department within an organization. On the other hand, metadata provides information about one or more aspects of the data which helps organize electronic resources, provides digital identification, and helps with archiving and preservation of data.
Data Warehouse Architecture and Implementation
Data warehouses are central repositories of integrated data from one or more disparate sources.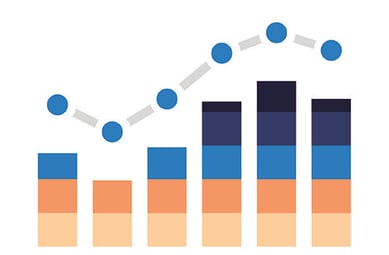 They store current and historical data and are used for creating trending reports for senior management reporting such as annual and quarterly comparisons.
Our BI consultants design and implement Data Warehouse, Performance / Executive Dashboards, and other reporting systems. We tailor our development process based on the specifics of each project. Our typical Data Mart project would follow these main steps:
Readiness Assessment
Requirements Phase
Initial Design
Implementation
Documentation and Knowledge Transfer
Clients